Model: Caity Lankford – She is my only grand-daughter and my muse…she has such a photogenic face with endless expressions…she is a blessing and joy!
Canon EOS Rebel T2i 300mm lens with post processing done in PSE v9 and Corel Painter Essentials
249 Views as of 2/27/13 – Thank you all!
Featured in the ARTISTS UNIVERSE Group on March 16, 2013!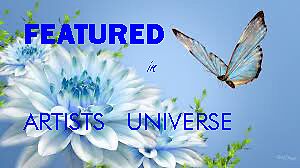 Featured in the MY MODEL MANIA Group on February 7, 2013!