Two images layered: one is a pastel drawing, the other a portrait of my son I took on his wedding day…this compilation is for a card for him to give to his wife on their 2nd Anniversary…June 18th. 329 Views as of 3/17/13 – Thank you all for your comments and support!
Featured in the DIGITAL ART COMPOSITIONS Group on February 15, 2013!


Featured in the ARTISTS UNIVERSE Group on June 12, 2012!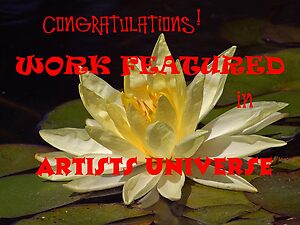 Featured in the IMAGES OF ENDEARMENT Group on June 10, 2012!