Mixed Media portrait of "Kassidy Featherstone" my youngest niece on a summer day at the beach…caught in a moment where she is clearly thinking of her "first love". Post Processing done in PSEv9 and Topaz v5
256 Views as of 12 DEC 2012-Thank you all!
Featured in the PAINTER'S UNIVERSE Group on January 28, 2013!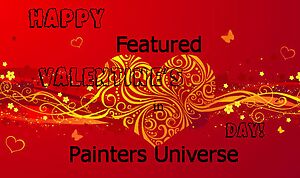 Featured in THE RAINBOW Group on 15 DEC 2012!


Featured in the FEMININE INTENT Group on June 11, 2012!


Featured in THE GROUP on June 8, 2012!