Every time I go see Caity, we go for a walk and pick flowers so she can give them to her Mommy, her Mommaw and me. This is a layered compilation of two images from one of our walks taken with a Canon EOS Rebel T3i 28-55mm lens. I think it will make a good Mother's Day card =D
Done in PSEv9 with Topaz Adjust v5
Featured in the LAYERED UP Group on April 30, 2012!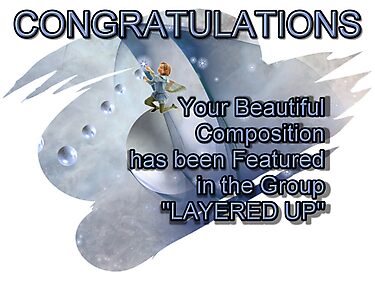 Featured in the HIGH QUALITY IMAGES Group on April 27, 2012!


Featured in THE GROUP on April 19, 2012!