This is an intentionally altered and distorted abstract created from the photo below of a black marble fountain on a black and white checkered floor that I took at the Greenville Memorial Hospital, Greenville, South Carolina with a Canon EOS Rebel T2i 75-300mm lens looking down from the atrium. Done in Corel Pro Xv4.
Featured in the SUPERBLY VISUAL Group on August 26, 2012!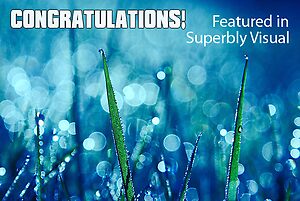 Featured in the ARTISTS UNIVERSE Group on February 15, 2012!