All of you parents and grandparents I'm sure remember the day when the little ones can finally reach and figure out how to turn the doorknob…to get outside…Caity got caught and now we have these plastic safety things over all the inside door knobs that none of us adults can operate either! LOL! I love the expression on her face.
Canon EOS Rebel T2i 18-55mm lens, selectively colored in Picnik.
Featured in the SUPERBLY VISUAL Group on May 19, 2012!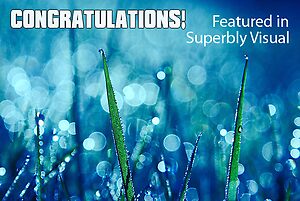 Featured in the ALL IN EDITING Group on January 31, 2012!