My glass of Pinot Grigio at Travinia's, Greenville, South Carolina. Canon EOS Rebel T2i 18-55mm prime lens, f/5.6, 1/13sec, ISO-3200, 49mm focal length, no flash, handheld, as is from the camera!
235 Views as of April 19, 2012, 7 Features and 1 Challenge Win – thank you all!
Featured in the STILL LIFE FINE ART & FOOD PHOTOGRAPHY Group on April 18, 2012!


Featured in the SUPERBLY VISUAL Group on April 7, 2012!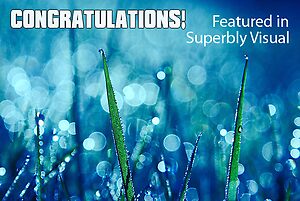 Featured in the BICOLOR BEAUTIES Group on March 4, 2012!


Featured in the ARTISTIC LIBATIONS Group on February 29, 2012!


Top Ten Winner in the I SPY…Challenge on February 21, 2012!


Featured in the ART OF GLASS Group on February 14, 2012!
Featured in the LIFE IN THE CITY, SUBURBS & BUSH Group on February 11, 2012!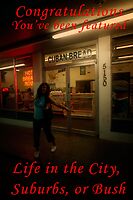 Featured in THE GROUP on January 19, 2012!