After 4 days of rain, I'd never seen the sky like this before when I stepped out my back door in Greenville, South Carolina so I made a dash for my trusty Canon EOS Rebel T2i 75-300mm lens as this is what I got straight from the camera!
f/6.3, 1/1250sec, ISO-100, 85m focal length. 384 Views as of 1/4/13, 3 Features – Thank you all!
*Featured in the OUR PLANET'S SCENERY Group on 4 JAN 2013!


Featured in the SUPERBLY VISUAL Group on February 18, 2012!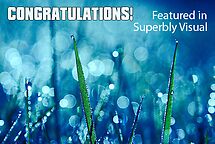 Featured in the LOVE AFFAIR WITH THE LENS Group in January 11, 2012!