Saw this bunch of wild black-eyed susans growing on our walk back from brunch this morning…loved the simplicity. [Greenville, South Carolina]
Camera: Canon EOS Rebel T2i 75-300mm lens with post processing in Corel Paintshop using Color Efex Pro to add bi-color effects.
241 Views as of March 21, 2012! Thank you all for your support!
Featured in the BICOLOR BEAUTIES Group on February 24, 2014!
Featured in the INTERNATIONAL WOMEN'S PHOTOGRAPHY Group August 2013!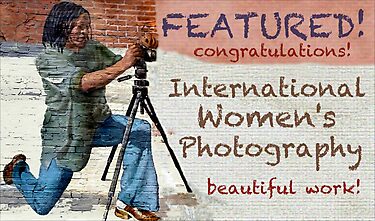 Featured in the LOST IN SPACE Group on January 9, 2012!