I've been experimenting with in-camera photo manipulation and this weekend's Fall for Greenville Festival, South Carolina (USA) with the grand-kids gave me lots of opportunity to play around with it. I am pretty darn pleased with being able to pull this motion blur shot off with my subject still in focus, especially hand held! Canon EOS Rebel T2i, base lens, f/3.5, 1/10sec, ISO-400, 18 mm focal length – straight from the camera – YAY! (We will not discuss how many previous experiments failed LOL!)
381 Views as of November 30, 2012! Thank you all!
Featured in the SUPERBLY VISUAL Group on November 11, 2011!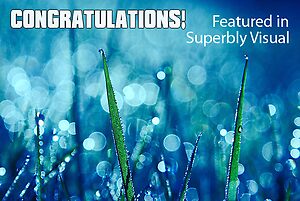 Featured in the CHILDREN COME 1ST Group on November 1, 2011!


Featured in the BEAUTIFUL SOUTH CAROLINA Group on October 22, 2011!