Compilation of 5 images layered pop-art style with textures and painting effects. Original photo taken with a Canon EOS Rebel T2i 75-300mm lens in Greenville, SC (USA)
Featured in THE GROUP on February 22, 2012!


Featured in the FLOWER WORKS Group on October 23, 2011!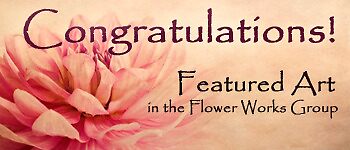 Featured in the HIGH QUALITY IMAGES Group on October 9, 2011!