184 Views
Mixed Media Tulip rendering that has been digitally layered with fire effects, recolored, enhanced with embossed and then paint stroked using five different SW Photo Editing programs: MS Paint, MS Photo Editor, PSE, Picnik and Lunapic.
Featured in THE GROUP on January 11, 2012!


Featured in the PHOTO PAINTERS Group on December 28, 2011!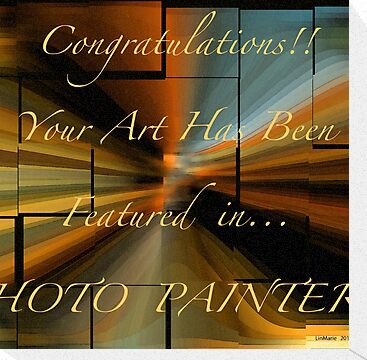 Featured in the ART BY BUBBLEHOST Group on October 2, 2011!


Featured in the ENCHANTED FLOWERS Group on September 20, 2011!
SOLD both in the series on Canvas at LC Art Gallery Exhibit