Winter grasses that grow in and around the southeastern part of the U.S. Taken with my Canon PowerShot SX210 IS. Then coverted to B&W with post processing enhancements.
Viewed 350 times as of May 20, 2012! Thank you all!
Featured in the ARTISTS UNIVERSE Group on February 21, 2012!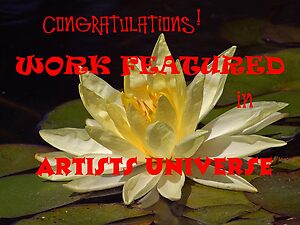 Top Ten Challenge Winner in JPG Cast-Offs for this Qtr.


Top Ten JPG Cast-Offs Best of Challenge Contest Winner!


Featured in the Creation Group on May 22, 2011


Featured in the High Quality Images Group on May 22, 2011


Recipient of Recognized and All Time Best Awards on Fan Art Review and currently on Exhibit at LC Art Gallery, Greenville, SC
Featured in the ABSOLUTE CLARITY GROUP on July 13, 2011!