This is in honor of my dear friend Joan, whom I met in person and spent a whole week with… bless her sweet heart…a whole week with me! LOLOL Love you Joan girl!
(before)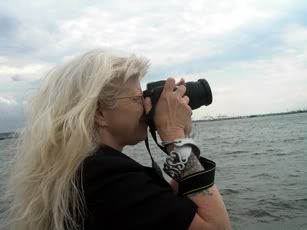 This work was done the same way "Just for Fun" was, but it came out different. The stamps are not stamps but free brushes. The colors were created using channels only and one invert, after the effect, then contrast was used.


The Photographer in Action



Copyright
These Images and Writings Do Not Belong To ANY Public Domain. All images and Writing are copyright © Patricia Anne McCarty & Deep Red Tiger Images 2010. All Rights Reserved. Copying, altering, displaying or redistribution of any of these images or Writings without written permission from the artist is strictly prohibited.