My images are not in the public domain. All images are copyright © Elaine Teague. All rights reserved. They should not be published, transferred, reproduced, modified or used in any way or in any part thereof without my written permission. If you wish to purchase any of my images you may safely do so through this site.
CHECK OUT MY SITES AT:
FIND MY WORK BY SUBJECT
SHOP
---
One of my most pleasurable pastimes is to walk in my paradisaical hometown of Bridgetown with my camera amongst the glory of nature that surrounds me. Mostly nature is my source for photography and digital photo enhancement, but I am constantly on the lookout for other sources in other environments, including cities, for an opportunity to capture a new texture, another building, an old door – my eyes tend to see beyond what the camera is capturing – but not always.
So I suppose you could say that I have a somewhat diverse selection in my work. Occasionally I think I must develop a distinctive style or subject, but I see so much that can become something more beautiful to look at that I have to capture it.
I use textures to add interest to some of my images.
Some of my images are processed from several exposures blended in software to clearly define detail in, say woodwork, stonework, skies.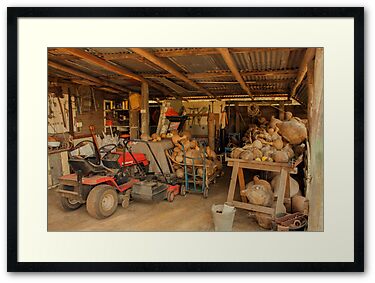 Sometimes I blend two or more of my photos to create an image of a time and place that only exists in my mind.
Sometimes I use software to turn a photo into an image which could pass for a painting.
However, I have to say that when I turn out an image that needs no editing and is as beautiful as nature is in its own right, I do feel a different type of achievement – it means I can produce an image as good as any professional photographer.
You are invited to enter into my world by looking through this gallery. I welcome any comments and trust you will enjoy what you see here.
I have put together some calendars, but feel free to email me if you would like to choose images from my gallery to make up a calendar especially for you.