A SUNFUN print!

THANK YOU!
As I worked with the color on the fabulous design from Kaleider, it began to look more and more like William Morris might approve of.
It took some hours to get the colors done in a pleasant, cheerful, yet muted-seeming combination.
Very little slides out of a program ready to go…
there's an artistic struggle with this type of art as well as any other.
From an original drawing of mine, run through KALEIDER, then colored carefully by Yours Truely.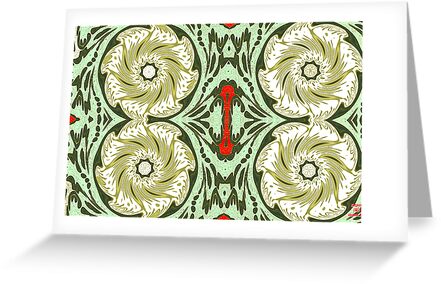 http://ih3.redbubble.net/work.4818539.4.fp,375&...!