CLICK PHOTO TO SEE LARGER VIEW
Myrtle Beach, South Carolina / USA
278 views as of April 16, 2013, photo taken on February 9, 2013
My moment in time that will never be forgotten,
My childhood friend since 1974 Yvonne Carroll's birthday was February 9, 2013. It would have been her 49th birthday. In 32 days March 12, 2013, will be a year ago she passed away from cancer. I went to the Springmaid Pier to remember Yvonne on her birthday. I was hoping for a beautiful sunrise or even a dolphin or two since they had been spotted there several times in the past week. After about a half hour of taking photos I found 3 bottles with messages in them, all within 10 feet of each other. I thought it was a joke or set up, so I really didn't think much of it. Seriously, who finds 3 bottles with messages in them at one time, it's rare to find 1, and I found 3. I did bring one bottle home with me…what the heck…if it's a joke then the jokes on me. It was actually a plastic bottle and the cork was hard to get out since it was saturated with water, so I cut the top of the bottle off with a knife. The paper was damp and tweezers were damaging the paper, so I used my blow dryer to dry the paper. When I was able to get the paper out all I could do was cry. The message said…I'm praying for you and love you. I felt like Yvonne was watching over me and was there with me on that day…on her birthday. She knew I was there to celebrate her. She will always be in my heart. Best day I had in a long time. I love and miss my friend very much!!
On March 12, 2013, I wrote my story about Yvonne on paper and in a beautiful corked bottle that I had for years as a nick knack, I put the story in it. I hopefully sealed it tightly enough with the cork then I dipped the top in wax several times. The morning of the 12th was rainy and I didn't make it to the pier, but as sunset was coming soon the skies cleared and I went to the end of Springmaid Pier and sent Yvonne's story into the ocean. I made sure to add Yvonne's message…I'm praying for you and love you. I also left my name and contact information. I hope someone finds it and it brings a smile to their face, as it did for me on Yvonne's birthday.
The bottle with the message.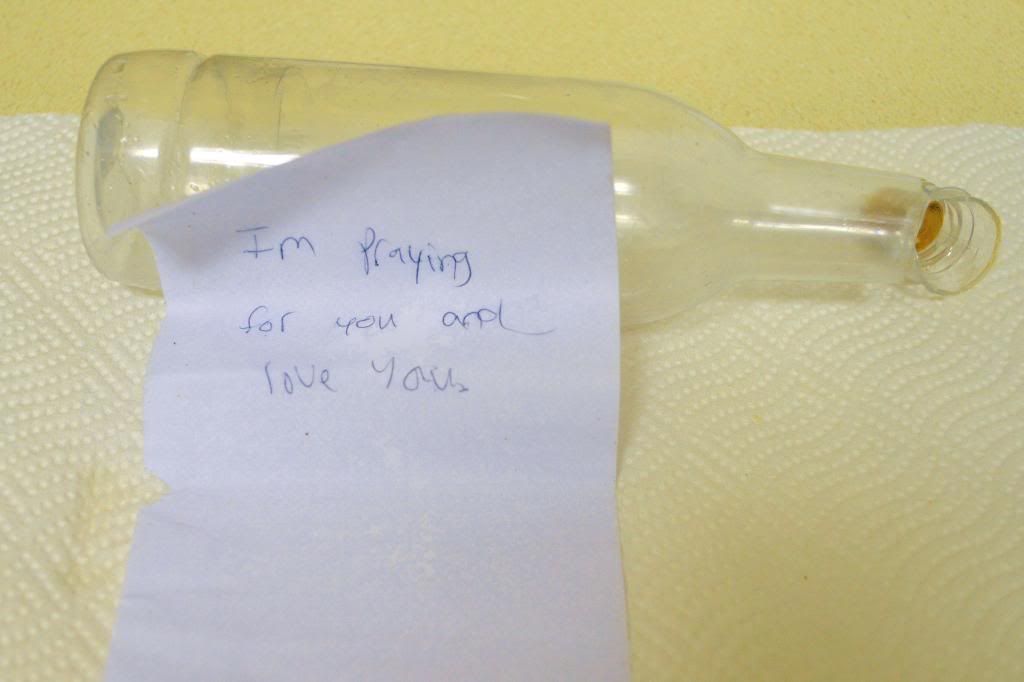 My friend Yvonne and I at our 25 year class reunion in 2007.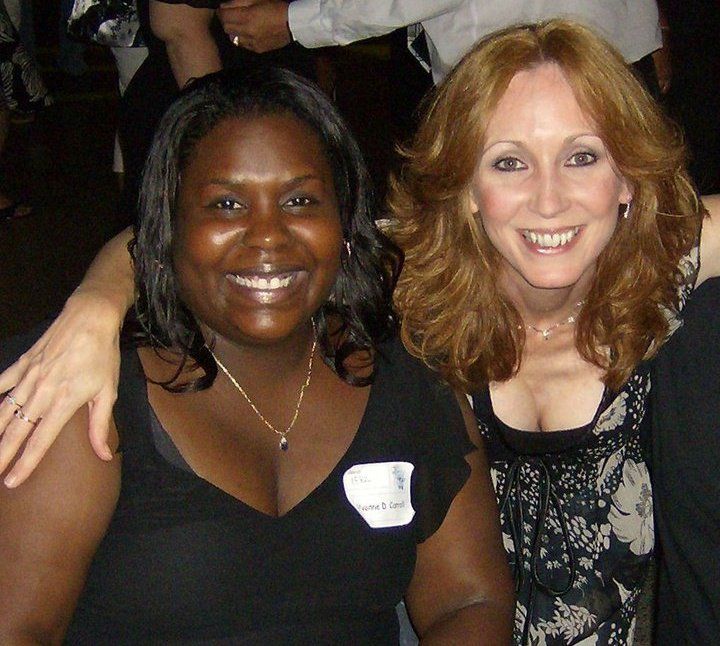 Featured in the "Superbly Visual" group
Featured in the "Down By The Sea" group
Featured in the "Meaningful Moment" group