Peach Rose is one of a series I took of a bouquet of flowers that my wife had for her birthday.
Visit My Website – David's Photoshop

MCN: CC6MD-FAGR8-7Y6BG
Canon EOS 5D, 50mm Compact Macro Lens, ISO 100, 3.2 seconds at f20
Featured in Gems – July 2011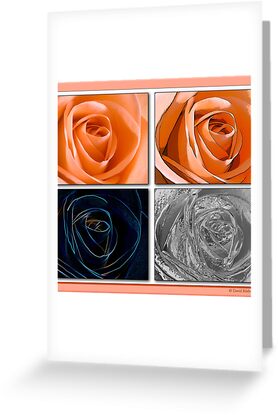 Composition Details
The rose was copied three times to which filters were applied.
Poster Edges, Glowing Edge and Plastic Wrap.
Layer effect were then added (Stroke and Drop Shadow)
Finally two background were added, again with Layer Effects.