"It is better to fail in originality than to succeed in imitation"
Herman Melville
David Lewins Photography
Professional Travel Photographer living in County Durham, North East UK, David has always had an interest in photography since his early Art College days at the University of Sunderland. In the past two years David has been commissioned for travel brochure work in Nepal, The Canary Islands and Italy which has allowed him to concentrate on the area of landscape photography for which he is passionate about. He has also worked with several local agencies to produce landscape images suitable for promotional and commercial use.
Although David is skilled in computer technology and software such as Photoshop, he firmly believes that "Getting it Right" in the camera is the most important stage in producing good photography. Photoshop may certainly add something to an image but should not be used to compose it.
David has over 25 years experience in photography. The images displayed in his portfolio reflect some of the understanding which he has for most subjects which include Landscapes, Architecture, Wildlife & Nature. In November 2009 he was awarded a Licentiateship with the Royal Photographic Society. He has also been published in a number of magazines, calendars and travel brochures.
David Lewins Photography
Digital FStop
My Blog Site
COPYRIGHT
All images, contained within this gallery are the property of David Lewins and therefore protected by the United Kingdom's Designs and Patent Act 1988 and international copyright laws. No part of this property may be used without the written permission of David Lewins to include copying, duplicating, publishing (this includes a website), reproducing, storing in a retrieval system or transmitting by any means whatsoever.
Home Page Feature – Britain's Beautiful Falls – 10 July 2011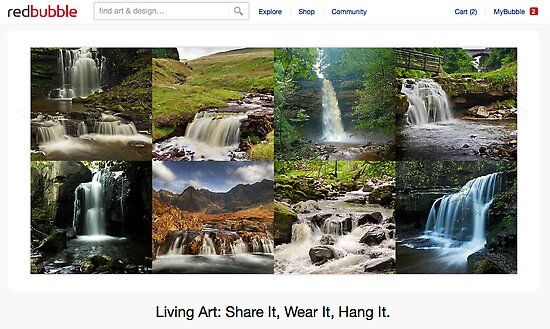 Member of: Royal Photographic Society
www.rps.org
Exploring The Sorrento Peninsula

The Farne Islands Slideshow

Postcards From Cumbria Slideshow:
Selected as Master Photographer in Night or Low Light Group.
Selected as Master Photographer in FEATURED PHOTOGRAPHERS Group.