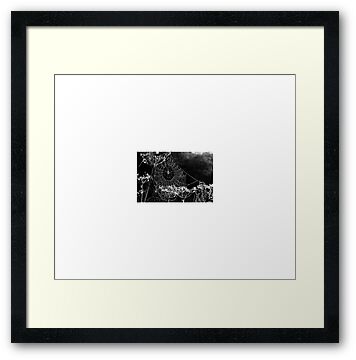 Thought I'd get this photo of dewy spiders' webs up here in good time for Hallowe'en. Please view large.
Photographed in Milton Keynes, Buckinghamshire, England.
This image was made using a Nikon D5000 and Nikon 18-55mm lens @ 55mm, f/7.1 – 1/250s – ISO 320.
1088 views and 39 favourites as of 05/04/2011.