David Iori Photography Website
Email Me
.
© Copyright 2010 David Iori Photography, All Rights Reserved
.
Best Viewed Large
.
Autumn Wonderland | Mount Wilson | NSW | The Blue Mountains | Australia
.
Shot Sunday 23rd May 2010
The weather at Mount Wilson was overcast and cold and misty just perfect for shooting HDR images
Nikon D200
Tokina 11-16 f2.8 @11mm
Photomatix HDR
I metered the scene to obtain the exposure settings across the image, I then calculated the main exposure set the camera to manual and shot the 5 exposures +/- 1 stop in bracketing mode to obtain a 2 stop over and a 2 stop under exposure across the scene. I needed 2 stop each way to capture the details in the image in these low light conditions so I could extract the optimum amount of detail from the highlights and shadows in the scene, The images where captured with the camera mounted on a tripod with a cable release.
.
Mt Wilson
.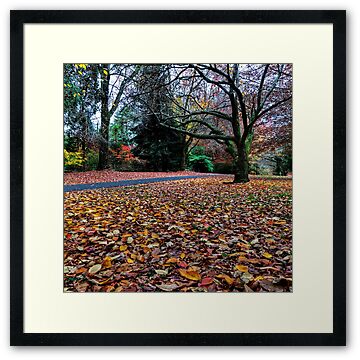 .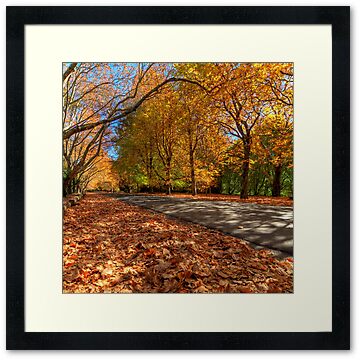 .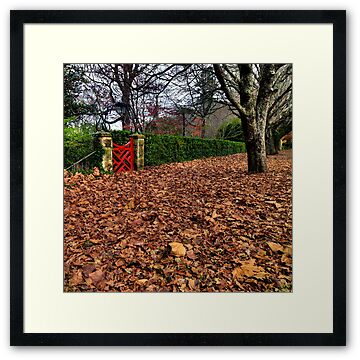 .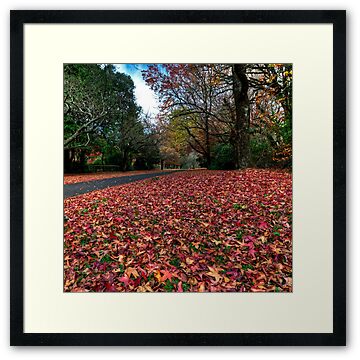 .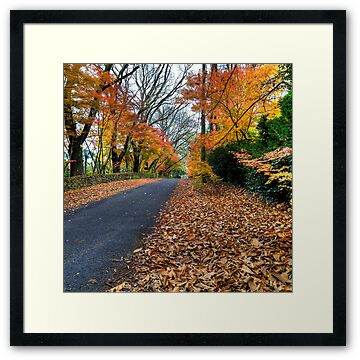 .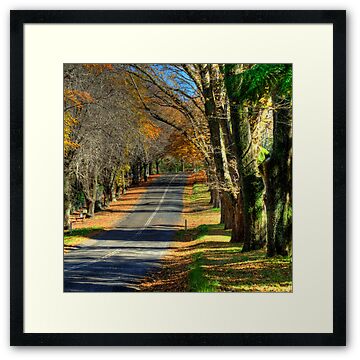 .


.


.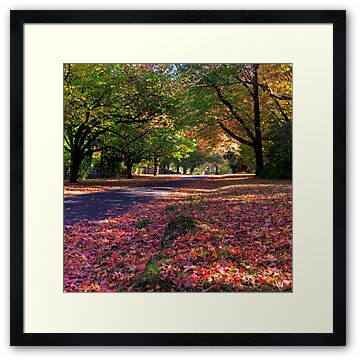 .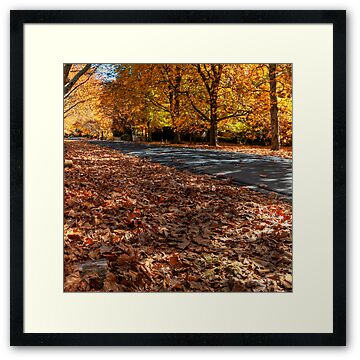 .


.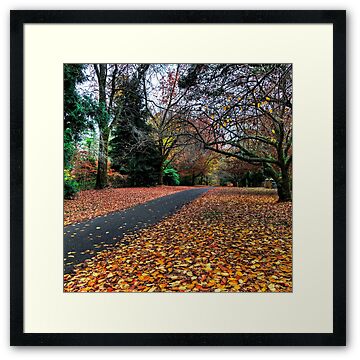 .


.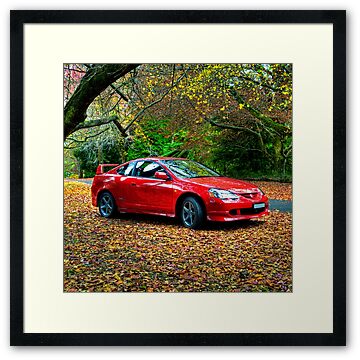 .
Mount Wilson is located 8 km north of Bell's Line of Road and 126 km west of Sydney.
Population estimated: approx. 200 people
Altitude above sea level: 1040 metres.
.
Seventeen million years ago, volcanic activity formed a great plateau, and the remnants of this plateau form the Blue Mountains. Mount Wilson, and close by Mount Irvine, are two basalt capped peaks on the northern edge.
.
Blessed with rich basalt soils, these two peaks were heavily timbered with temperate rain forests of sassafras, coachwood, lilli pilli, tree ferns and a thick understorey of ferns. The forests are teeming with wildlife and birds.
.
Mt Wilson, over 1000 metres above sea level, is one of eight basalt-capped ridges some 100 kilometres north-west from Sydney, and is isolated by the gorges of Bowen's Creek and the Wollangambe River. European settlers had difficulty reaching Mt Wilson, however there is much evidence that Aboriginal travellers camped in the area. There are many rock carvings and paintings, implement-sharpening grooves, and stone axe-heads to be found among the caves and forests, and chips of chert, a rock not of this district, have been found along creek banks.
.
Although it is possible that an early convict explorer, Matthew Everingham, may have reached this ridge in 1795, the first European known to have made the journey was William Romaine Govett in 1833, who produced a plan of the area north of Bell's Ridge. The Wolllangambe River and Bowen's Creek are shown but not named on this plan, and between them is a ridge marked "High mass of the range of the richest soil covered with the most impenetrable scrub." This was Mt Wilson.
.
Edward Wyndham surveyed the ridge in 1868 and it was named Mt Wilson in honour of John Bowie Wilson, then a member of the Legislative Assembly in NSW and the Secretary for Lands. Wyndham drew up a plan of 62 portions ranging from 7 to 45 acres. Only one portion was sold before the Mt Wilson Platform was built in 1875 where the Bell's Line of Road crosses the railway line at Bell, and then the sale of all 62 portions was completed.
.
By 1880 eight interesting houses had been built for use as retreats from the summer heat of lower altitudes. Many of these early landholders had made their mark already on NSW society, business and government. While laying out their gardens in the rich volcanic soil, they never lost sight of the magnificent environment of luxurious native rainforest and bushland which surrounded them at Mt Wilson. Eucalypts and tree ferns are still featured among the trees and shrubs of European and Asian origin which have made Mt Wilson famous as a 'heritage garden village'
.
Among those early settlers were familiar names from NSW history, including Eccleston Du Faur, a foundation member of the NSW Academy of the Arts, later President of the NSW Art Gallery, and also responsible for the establishment of Kuringai Chase. Richard Wynne, first Mayor of Burwood and benefactor of the Wynne Art Prize for Landscape bought several of the original portions. Three grandsons of William Cox, who built the road over the Blue Mountains, were among the first landholders, and GH Cox's property 'Beowang' was purchased by Mr & Mrs V. White, parents of Nobel Prizewinning author Patrick White, who spent time here as a boy.
.
Not only did these and other settlers establish extensive gardens but they also planted the magnificent avenue of trees from Sefton to Wynstay Lodge. They built the School and Cottage in 1891 and later St George's Church, built as a memorial to Henry Marcus Clark by his children, and consecrated in 1916. Land was donated for Founder's Corner, a sports ground named Silva Plana, and almost 3000 acres of native bushland, including some rainforest, was placed in Crown Reserves.
.
Mt Wilson remains a fascinating and charming village with many English-style houses, gardens and avenues, now over a century old, in a setting of Australian bushland and rainforest.
.
A brief history written by Mary B. Reynolds in 1992
.
Mount Wilson