Meet Melvin of Orf. I met him yesterday evening when I visited this abstract land of oily seas and friendly bubbles. I was fortunate to get there in time for their extraordinary pastel sunset.
By the way, you don't need any psychedelic type hallucinogens to visit Orf, just a good macro lens and an extension tube.
Featured in 1:1 Macro Photography May 2010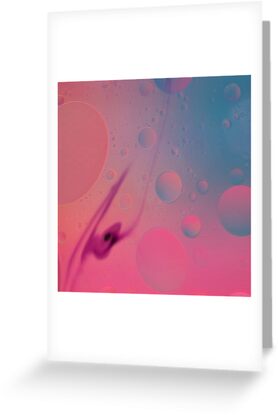 Abstract 1:1 macro photography created with oil, water and dye.
Olympus E-3, Sigma 105 mm macro, extension tube
Makes a great set with Mating Rituals of Orf
See more oil & water abstracts, (From the land of Orf)