The Tumacacori Mission ruins a little south of Tucson, Arizona is one of the oldest Spanish missions in the USA.
Founded by the Jesuit Eusebio Francisco Kino, the mission was later taken over by the Franciscans after King Charles III of Spain banished the Jesuits in 1767.
A tour of Tumacacori leads visitors through the ruins of the unfinished church along with a cemetery, mortuary chapel, granary, lime kiln, convent, an orchard and a reconstructed O'odham house.
FEATURED in Religious Architecture June, 2010
Olympus E-3, 14-54 mm Lens, 1/40 Sec, f/11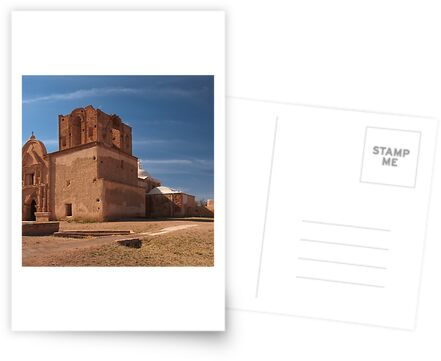 Part of a series of photographs taken at the Tumacacori Mission in Arizona, run by the US National Park Service.
Copyright © 2010 Richard G. Witham All rights reserved