The Fairy duster, Calliandra eriophylla,
is a winter blooming perenial common in
the Sonora desert but considered an
endangered species in southern California.
This beautiful desert wildflower blooms on a
low spreading shrub common along rocky
slopes and washes. Blossoms appear from
October through April and are comprised of
1" clusters containing a number of
inconspicuous petals surrounded by long,
hot pink stamens. The small green leaves
are finely dissected, bi-pinnate and close at
night. Fairy duster shrubs will also lose their
leaves during draught or after a heavy frost.
The fruit of this leguminous plant are small, erect bean pods that begin to curl with maturity. Birds, dear
and other animals eat the leaves and seeds and the blossoms are frequented by humming birds, bees
and butterflies. . . . ⬇
FEATURED in Plants at Risk Dec. 16, 2011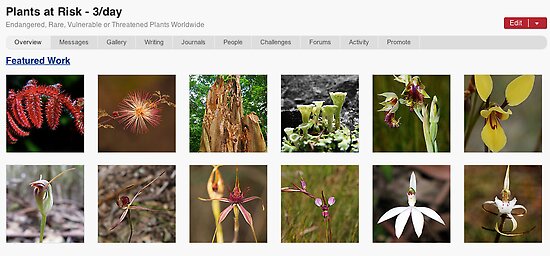 Sonora Desert, Mexico: Olympus E-3, Sigma 105 mm f/2.8 L, 1/125 Sec, f/3.5, ISO 100,