Between 1939 and 1952 National Oil Proprietary Limited extracted oil from shale at their Glen Davis works in the Capertee Valley approximately 120 miles west of Sydney. The plant was built using much equipment salvaged from the closed Newnes shale oil works nearby. Although regarded as strategic for Australia's wartime oil supply, the venture was plagued by technical, financial and political difficulties, and anticipated production was never fully realised. Viability of the shale mine and oil works were always questionable and they closed after a short and troubled life.
More information can be found here.
Tour Info:
Joadja Creek is a guided tour in a "people-mover" with wandering around in parts. Phone (02) 48785129.
Glen Davis is a guided walking tour. Phone 0413 963 438.
Newnes is open access. Park at the Newnes Hotel and grab a map.
Related Artwork:
Glen Davis Ruins, NSW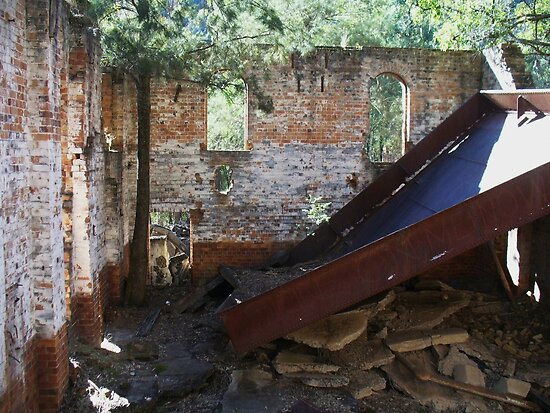 Newnes no more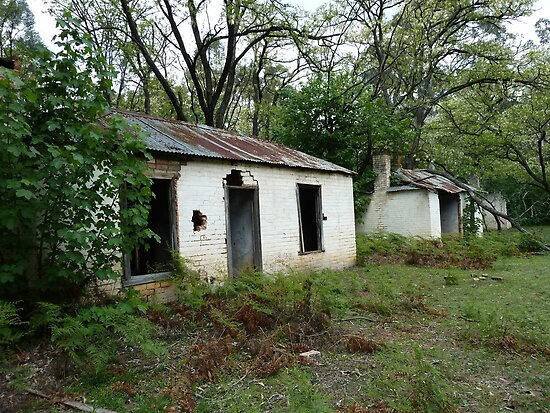 Carrington Row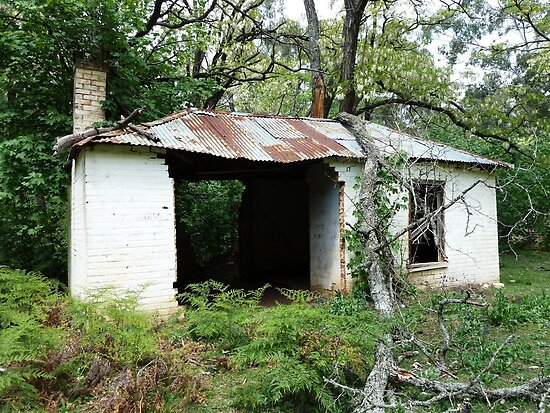 Carrington Row cottage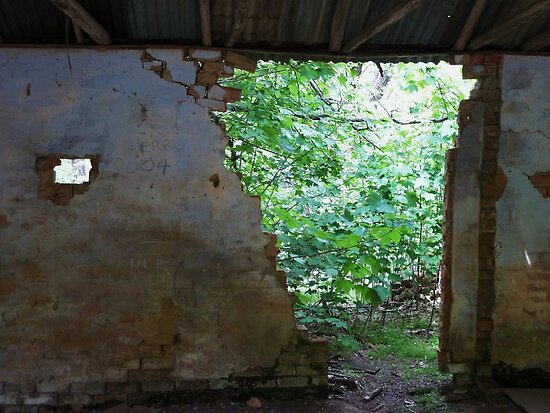 Carrington Row cottage wall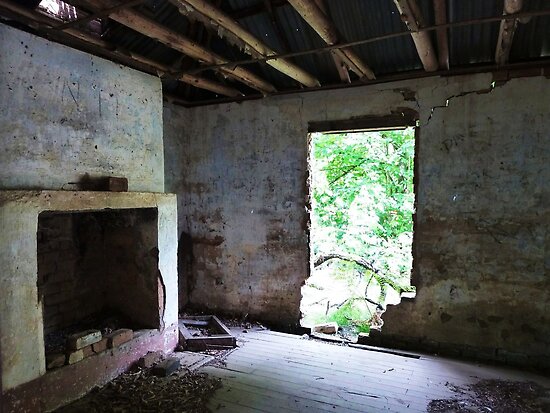 Carrington Row cottage interior