The Fremantle War Memorial, located at Monument Hill in Fremantle, is surrounded by beautiful rose gardens and well maintained lawns. It offers almost 360-degree views of Fremantle, and is an ideal vantage point to look out over Fremantle Harbour and Garden Island.
Surrounded by an eleven acre reserve, the main memorial is encircled on three sides by eight smaller memorials. The memorial commemorates World War I and II, the Korean War, Malayan Emergency and Vietnam War.
Fremantle is a 30 minute drive from Perth, with regular train and bus services. Monument Hill is a 20 minute walk from the train station, or you can take one of the many buses servicing this route.
Credits:
Winner – "WA Memorials" Challenge – June 2011
480+ Views – October 2012
Related Artwork: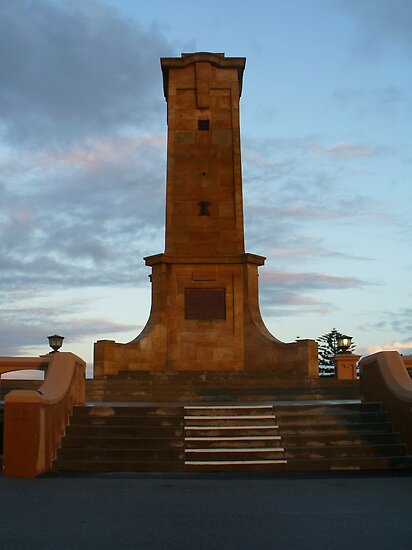 Monument Hill, Fremantle, Western Australia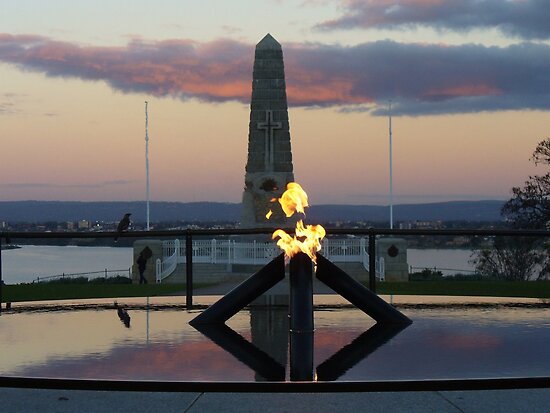 Shrine of Remembrance, Kings Park, Perth