I took this on New Years Day at Ullswater lake located within the beautiful Lake District, Cumbria, England.
Ulswater is England's second largest lake & the inspiration for William Wordsworth's famous "Daffodils" poem. Maybe you remember the verse:
I wandered lonely as a cloud
That floats on high o'er vales and hills,
When all at once I saw a crowd
A host, of golden daffodils;
Beside the lake, beneath the trees,
Fluttering and dancing in the breeze.
333 Views as of 04/04/2012
There are no daffodis (it was winter) but this is the lake mentioned in the poem.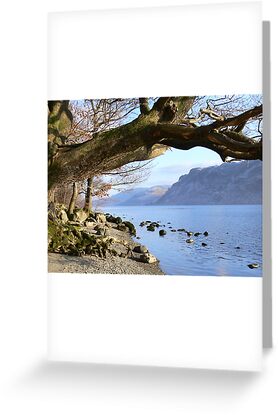 I could not come up with a good title so I played around with the words of the location.