Original mandala art : Acrylic paint, Pitt artist pen & Gel pen on Canson paper.
Palette: purple, lilac, mauve, royal, blue, white
Passion! Expand and grow… stretching outwards… bursting forth.
NOTE : if you would like a different background colour for the tote bag/pillow, please email me.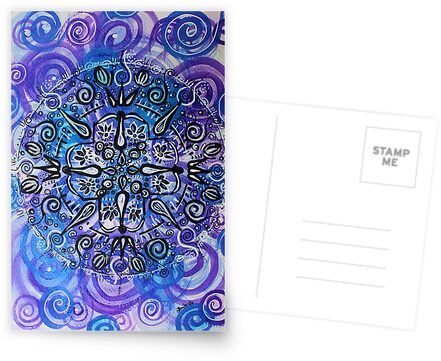 ALSO available on an iPhone & iPod case
©Danita Clark 2012 NOTE: Copying and displaying or redistribution of this image in whole or in part, in any form or by any means, without permission from the artist, Danita Clark, is strictly prohibited. Removal of embedded watermarks on any image is strictly prohibited. To request permission to use any material on this page, to link to any image, and for further inquiries, please contact Danita Clark.