Mandala in : Acrylics on Canvas
A Personal Mandala
created as a ships wheel,
Depicting the choice
of changing direction
and steering a course through life.
The palette is blues and white.
The white and gold mandala is entirely of dots.
I really enjoy working with dots !
PRINT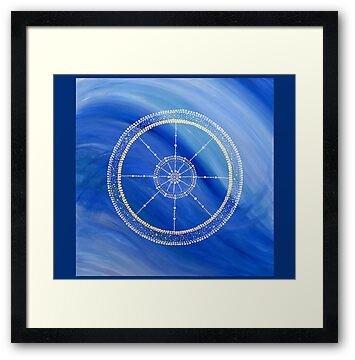 LAMINATED print

©Danita Clark 2011 NOTE: Copying and displaying or redistribution of this image in whole or in part, in any form or by any means, without permission from the artist, Danita Clark, is strictly prohibited. Removal of embedded watermarks on any image is strictly prohibited. To request permission to use any material on this page, to link to any image, and for further inquiries, please contact Danita Clark.