Mandala in : Art Pens and Metallic Pens, embossed, on Black paper
then altered digitally to give it 10 points. Palette is black, pink, purple, gold and silver.
Started as a bit of a doodle, playing with these gorgeous brights of pinks and purples on black paper, adding the gold and silver pen details and then embossed. Took the photo and decided to turn it digitally into a 10 pointed star – here it is.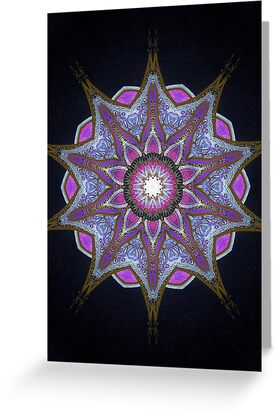 Card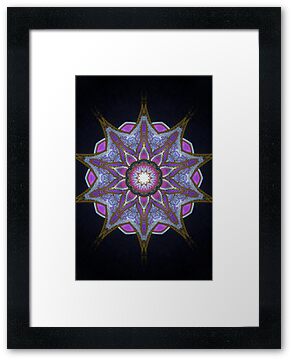 Framed Print
©Danita Clark 2010 NOTE: Copying and displaying or redistribution of this image in whole or in part, in any form or by any means, without permission from the artist, Danita Clark, is strictly prohibited. Removal of embedded watermarks on any image is strictly prohibited. To request permission to use any material on this page, to link to any image, and for further inquiries, please contact Danita Clark.