Coloured pencils, Art Pens, Acrylics on canson paper.
Palette is blue, turquoise, aqua, yellow, gold, ochre, sand, white,
The sun and the surf are such a part of the Australian lifestyle… time spent on the shore, heat on my back, warmth of the sand, swell of the sea as she lifts you up and over the crest of the wave, bubbles rising to the surface as you kick upwards, salty crust on your skin as you dry off… memories !
NOTE : if you would like a different background colour for the tote bag/pillow, please email me.
NOW AVAILABLE as a Tee-Shirt, Hoodie and Sticker design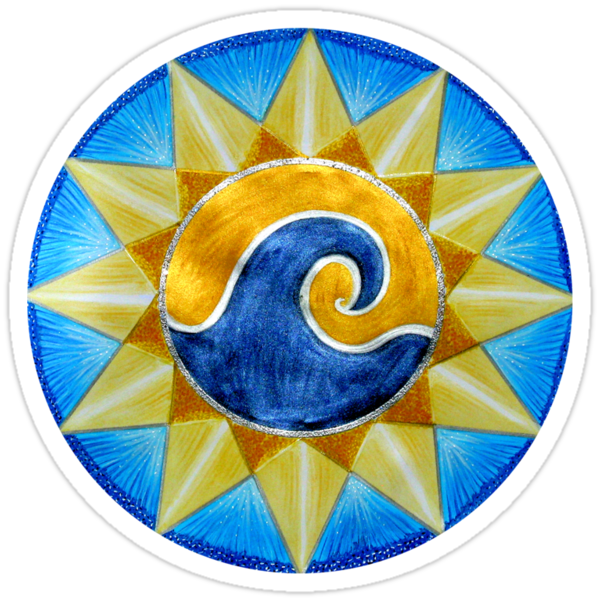 ©Danita Clark 2009 NOTE: Copying and displaying or redistribution of this image in whole or in part, in any form or by any means, without permission from the artist, Danita Clark, is strictly prohibited. Removal of embedded watermarks on any image is strictly prohibited. To request permission to use any material on this page, to link to any image, and for further inquiries, please contact Danita Clark.