Poor little guy, all he wants is a hug. This design looks great on Kids clothes too!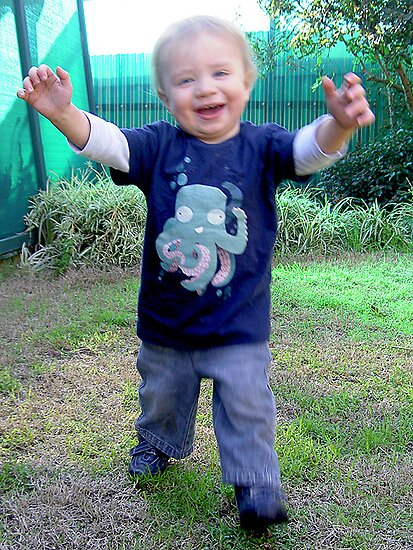 Here's a print, if you want to put it on your wall as well as your chest
You can also download wallpapers for your computer, iPad or iPhone!
Wallpaper: 1600×1200
Widescreen: 1920×1200
iPhone: 640×960
iPad: 1024×1024
Looks like the blue is a bit much to ask from the printer inks.. which is fair enough, it is a little eye-bleeding. However here is the original colour as I designed it.