I've been an artist all my life but recently decided to start showing my painting and drawing art to people. I can't part with my artwork. I can however, start selling posters of it to see where that goes. Thanks for checking out the art of Davol White.
Davol White has also created 78 orginal tarot cards incorporated into a computer tarot deck program. You can check that out at:.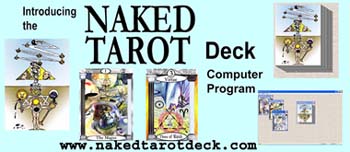 Davol White is also the writer/artist behind the free online graphic novels on fantazine.net . He has contributed the yearly pen and ink drawings on the Secret Gethering of Gnostics site for over 20 years. Twenty-four years of these drawings are organized into 2 calendars available on this site. You can also buy posters of this art at davolwhite.com .
You can view free online graphic novels by Davol White here.