483 views by 17 July 2013
This is the indigenous Native American design of the Tohono O'odham (Desert People) tribe depicting OUR (man's) place in the Universe's Maze. This tribe has resided in what's now called Baja Arizona for thousands of years.
The historic San Xavier mission church was built near one of the tribes villages to convert them to Catholicism starting in 1692. I took this photo from an alter cloth at the church.
Photo taken with my Canon Digital ELPH point and shoot camera.
sticker: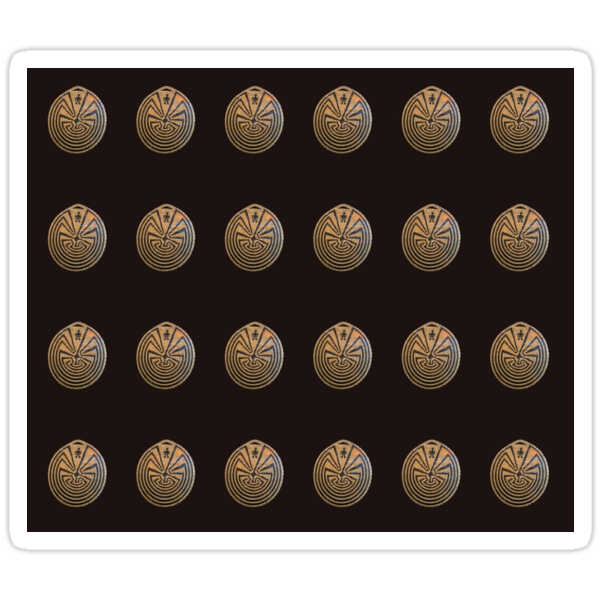 A wonderful tee for those just starting their 'life journey'… into the MAZE!