after a hot day with lots of smoke from burn offs & bushfires it was so good to just relax by the bay – just in time to catch a brilliant sunset ….
tin can bay …qld, australia …sept 2011
as is ..
FEATURED IN THE FOLLOWING GROUPS ..
.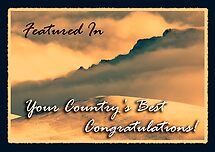 – September 2011

– January 2012