fingal headland is a great place to sit & watch the ocean or the dolphins or the whales !!
or just watching the waves crashing through the giants causeway !
…..
the giants causeway is made up of basalt columns & was formed by volcanic activity eons ago…
cook island in the distance is a marine reserve & offers shelter to many permanent & migratory avian & aquatic species
fingal headland
nsw, australia
aug. 2011
….
FEATURED IN " IN & AROUND BYRON " group
aug 2011
…………………..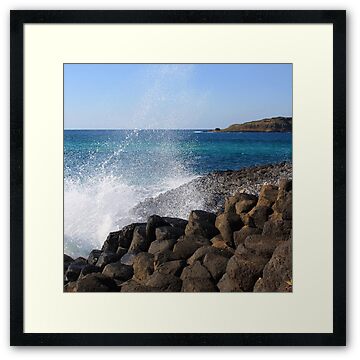 …………………..


………….