My collaboration with the lovely Angela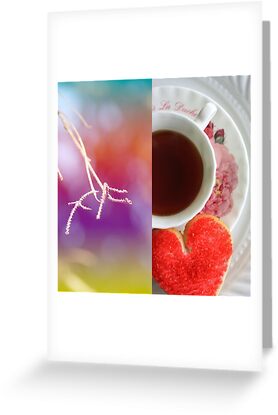 This is for the Mission Monday: The Diptych Collaboration
Angela approached me for this lovely Collaboration and I was so honoured to work with her. Have you seen her gallery? YOU MUST!!! She is so wonderful! Her artwork so inspiring, poetic and she is so creative and lovely.
This is Angela's Piece that I used for this Collaboration


The first thing that came to my mind is the beautiful colours, texture, composition and overall piece is so breathtaking! It truly inspired me.
As for my piece,
The bokeh on my piece reminded me of the lovely berries in Ang's piece. :D I just felt that they both work well together.
Thank you Ang for thinking about me. You are truly a special friend. Sending you my hugs!

Ang and I made a lovely group!!! YAY!
PLEASE JOIN OUR GROUP