This is a Broad-billed Himmingbird I captured at the Arizona-Sonora Desert Museum in Tucson, AZ. She was sitting upon her nest.
Taken with my Canon Powershot S5is.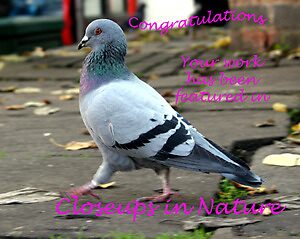 Broad-billed Hummingbird (Cynanthus latirostris)
Physical Description
Average weight: male 3.72 g, female 3.4 g.
Plumage
Adult male: Dark green back, crown, and breast, bright metallic blue gorget, bright red-orange bill with black tip.
Adult female: Green back and crown, unmarked gray throat and breast, red-orange bill, white tips on outer tail feathers.
Distribution
Observed in Arizona, California, Colorado, Idaho, Illinois, Louisiana, Michigan, Nevada, New Mexico, Texas, Utah, and Ontario. Winters in Mexico.