This is an American Coot I captured at Silverbell lake in Tucson, AZ.
Taken with my Canon Powershot S5is.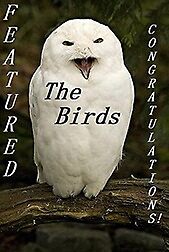 Often mistaken for a duck, the American Coot is a common waterbird. Its all black body and white chicken-like beak distinguish this swimming rail from the real ducks.
Although it swims like a duck, the American Coot does not have webbed feet like a duck. Instead of having all the toes connected by webs, each coot toe has lobes on the sides of each segment.