I have a new camera body! My Canon 60D arrived last week and I fell in love with it straight away. It snowed on the weekend I got it, so thank you nature, that was perfect timing for me to go out and experiment.
The buttons and settings seem quite different from my 1000D so it may take some getting used to before I can quickly change my manual settings without really paying much attention, like I could with my old body.
London snow is normally pretty sluggy so I headed straight for my favourite place, Hampstead Heath, where the snow is virtually untouched. The place was full of people sledging and having snowball fights, so creating a lovely atmosphere. I always love wandering off the path when I'm in the Heath to see things others might miss, but it was a bit harder this time – with the snow making everything look similar I was worried I was going to get lost!
The following day, attempting to clear a hangover, I went out in the heavy snow to Regents Canal, which is luckily just at the end of my road. Seeing it snow covered was beautiful, especially the bridges near my house (and it really helped my head!).
There are a couple of shots from these first 60D experiments on my portfolio.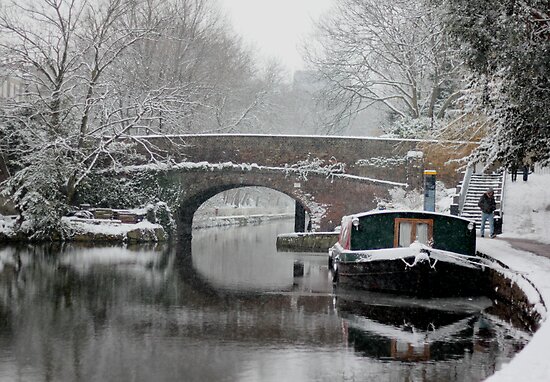 X