Here are my entries to the Dorrigo Mountain Arts, Art from the Heart, Exhibition.

The one far left was the Overall Winner of the exhibition…and may I say there was certainly some brilliant art so I was quite amazed and surprised….and delighted and dead chuffed to be recognised as having the champion art out of 170 exhibits.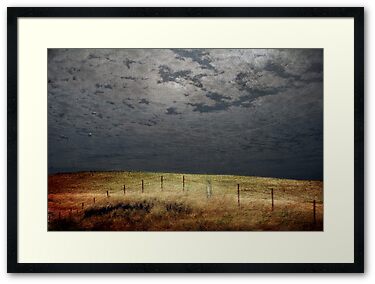 Here's what the judges said,
"Clare Colins _- Moonlight Fence
Delightful mystic light infuses the grainy, textured surface with a complexity beyond the apparent simplicity of the composition.
An ethereal tour de force enhanced by the rich coloration and the well considered framing
Judges, Phil Greed, head of Arts, Coffs Harbour Education Campus & Ray Rixon, art teacher at CHEC.
The Horse, "A Brumby called Meg", sold almost immediately on opening night to a delighted couple.
"Moonlight Fenceline" sold 2 days later.
New lens….here we come :)