This T is made for my daugthers birthday tomorrow.
Nure is her little baby dog.
This is the photo I made the design from: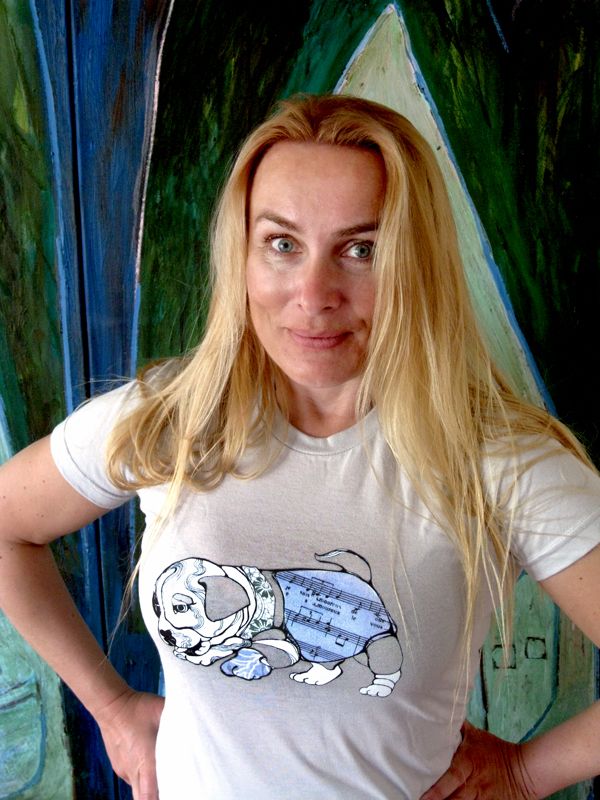 - animals portrait to order –
Are you interested in a unique and personal portrait of yourself, your loved ones or things you value? I offer you this opportunity for you!
I use a photo as a starting point with good contrasts, where I paint, draw and put a personal expression of the image. See examples here.
My style works best with photos that have good lighting and lots of visible detail, but that aren't too busy.
I specialize in portraits of people, but can do pet/animal portraits as well. I will also occasionally do illustrations of buildings where one building is the focus, like a home or storefront
Im happy working closely with clients to make sure we both come out happy.
Revisions of any work are on a situational basis, depending on the customer's requests.
Printing:
I can offer A4 and A3 printing on high quality artist paper.
$250.00 USD for an print A3 size
It is also possible to get larger print and also on canvas. This will take up to 14 days for delivery and the cost for this will be about $450.00 USD for an 50 × 50 cm canvas.
Delivery is otherwise a week after I receive your photo.