Taken on the Columbia River in Southeastern Washington USA
Sony Cyber-Shot DSC-H7
Thank you to the for the feature 04/12/2010
Thank you to the for the feature 03/15/2010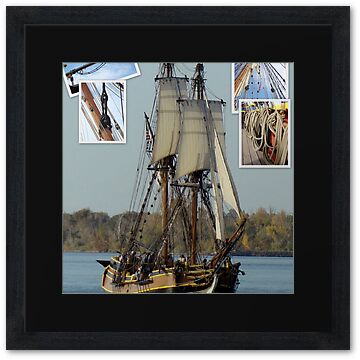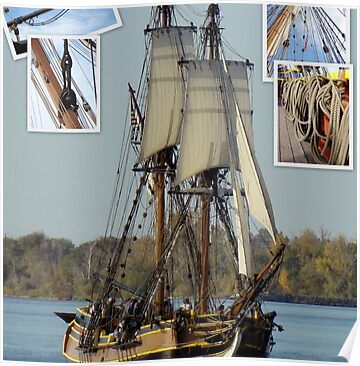 The new Lady Washington is a full-scale reproduction of the original Lady Washington. Built in the British Colony of Massachusetts in the 1750s, the original vessel carried freight between colonial ports until the American Revolutionary War, when she became an American privateer. In 1787, after the war, she was given a major refit to prepare her for a unprecedented trading voyage around Cape Horn. In 1788, she became the first American vessel to make landfall on the west coast of North America.
A pioneer in Pan-Pacific trade, she was the first American ship to visit Honolulu, Hong Kong and Japan. Lady Washington opened the black pearl and sandalwood trade between Hawaii and the Orient when King Kamehameha became a partner in the ship.
The modern Lady Washington was thoroughly researched by historians and constructed by skilled shipwrights. She was launched as part of the 1989 Washington State Centennial celebration. The new Lady Washington meets all of the U.S. Coast Guard safety requirements for a 21stcentury ship.
Lady Washington Statistics ~ Length on deck 67 feet
Length on the waterline 72 feet ~ Overall length 112 feet
Draft 11 feet ~ Beam 22 feet ~ Mast height 89 feet
Displacement 210 tons ~ Gross tonnage 99 tons
Total sail area 4,442 square feet
Rigging approximately six miles
Guns two, three pounders. two swivels, aft.
Crew compliment 12 ~ Passenger capacity 48
http://www.historicalseaport.org/web/lady-washi...