Hello Peeps,
Thought I'd check in and try and catch up a bit, how's everyone doing? I really hope life has been kind to you all. Me? I've been trying to catch up after taking a bit of a break, my little Mom was visiting a few weeks back and I wanted to be fully present for that… it was really lovely to be able spend the time together. Spring is in full bloom in this part of the world now. The evening air is perfumed by the sun warmed blossoms that fill the trees and vibrant green is taking over as the primary color in the landscape once again… absolutely delicious. Some really cool things have been going on around here as well, first off…
A Big Thank You goes out to the Animal Fantasy & Whimsy group for featuring "Bunny Breakfast" a few weeks back. *"Bunny Breakfast" also came in third place in a International Superheroes of Drawing, Illustration and World Domination challenge called BUNNIES & HARES BEWARE and was featured there too… so another Big Thanks is in order!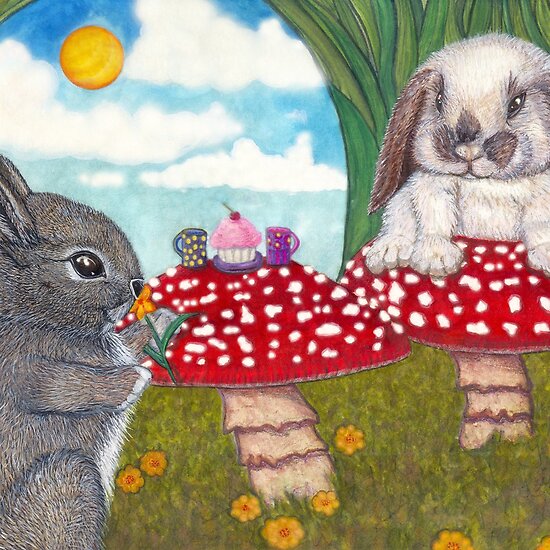 A special Thank You to the group Beautiful Banners for featuring one of my banners as well! :)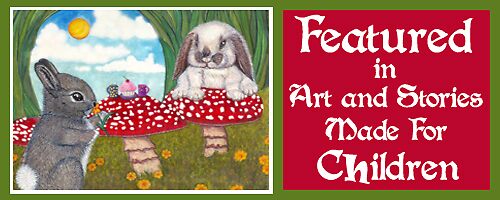 Also I wanted to tell you all about this really cool thing that I'm involved with…the Superheroes Alphabet Project in the group International Superheroes of Drawing, Illustration and World Domination. The wonderful Anita Inverarity is leading this project, wherein each letter of the alphabet and twelve numbers will be illustrated by a different artist from the group. The completed artwork will be exhibited internationally at various Children's Organizations. About half of the illustrations are in already, and there has been such a wealth of variety and style, it's been great fun! I got the letter C, here is my contribution.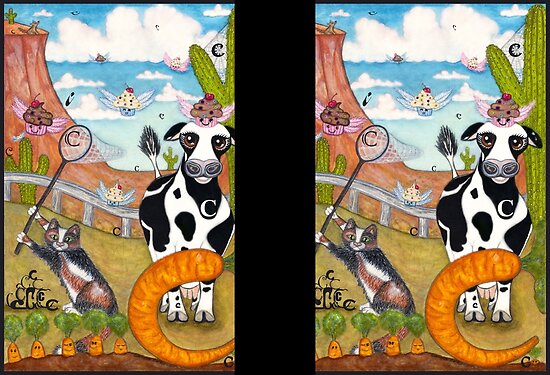 And last but not least, I wanted to point out some wonderful artwork done by fellow Bubblers, that I think are too good to miss! First I wanted to talk about the work of a photographer named Deborah Parkin, her images are so hauntingly beautiful. To me she is able to capture and convey snippets of childhood memory like no one I've seen before… here take a look, this one is "Untitled"


If you have a moment I suggest you go check out here whole gallery. :)
Another note worthy image is one of my favorites, called "The Awakening"
by Kimberly Kirk, there is so much peace conveyed in this painting I feel good just looking at it… maybe you will too.


Beau-Ti-Ful! :)
Well I must be off for now… but as always, I wish you all health and creativity unending! xxx
Until next time… Peace, Cianna Rose.