Life is an Art and Art is Life – C J Lewis ©
YOU CAN FOLLOW THE PROGRESS OF MY LATEST PAINTING HERE
Number of site views to 19.12.2011 – 180118 (the meter below is new:)

The dot above (also shown on photos of the work) denotes the original artwork has been sold/not for sale.
IF YOU ARE INTERESTED IN PURCHASING AN ORIGINAL C J LEWIS PAINTING THEN PLEASE VISIT HERE
If you would like know more about me or read my art bio – then please click on this link or see my work in a Gallery format then please go to C J Lewis Original Art Gallery
I also do commissioned art works and hand painting of any of my digitally created art in oils or acrylics but please note: Commissions will not be undertaken unless by written agreement and a down payment is made prior to my starting the work … for further information please Contact me
I also do shoe and bag designs. To see those please click on the Zazzle link below.

To preview my books which are for sale (retail & downloadable) then please click on the image of my books below or click the appropriate book title below:
THE KNOTTED TREE
THE JOURNEY
ETERNITY SERIES
POWER OF REFLECTIONS
And to view my videos of art journeys please go to My Art Videos from where you can view all 3 videos.
IF YOU ARE INTERESTED IN PURCHASING ANY OF MY ORIGINAL ART OR WOULD LIKE ONE OF MY DIGITAL WORKS DONE AS AN OIL OR ACRYLIC THEN PLEASE Contact Me … THANK YOU
PLEASE NOTE: MY WORK IS EXCLUSIVE WHICH MEANS ONCE I HAVE PAINTED A DIGITAL WORK IT WILL NOT BE AVAILABLE FOR HAND PAINTING AGAIN … I ONLY DO ONE PAINTING OF EACH ART WORK HOWEVER PRINTS, POSTERS OR CANVAS REPLICAS ARE AVAILABLE FOR SALE
- Love, Peace & Abundance to all, Chris
C J Lewis's images do not belong to the public domain. All images are the copyright of the artist, © C J Lewis. All Rights Reserved. Copying, altering, displaying, distributing and/or selling any image without prior written consent from the artist is strictly prohibited. All my work is Registered & Copyright to C J Lewis.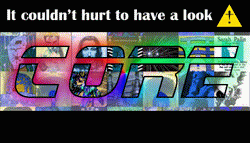 !