Life is an Art and Art is Life – C J Lewis ©
Number of site views to 28.8.2014 = 424502

The dot above (also shown on photos of the work) denotes the original artwork has been sold/not for sale.
IF YOU ARE INTERESTED IN PURCHASING AN ORIGINAL C J LEWIS PAINTING THEN PLEASE VISIT HERE
YOU CAN FOLLOW THE PROGRESS OF MY LATEST PAINTING HERE
I also do commissioned art works and hand painting of any of my digitally created art in oils or acrylics but please note: Commissions will not be undertaken unless by written agreement and a down payment is made prior to my starting the work … for further information please leave a message in the comments box on one of my artworks with your contact details and I will get back to you.
I also do various designs on products. To see those please click on the Zazzle link below.

To preview my books which are for sale (retail & downloadable) then please click on the image of my books below or click the appropriate book title below:
THE KNOTTED TREE
THE JOURNEY
ETERNITY SERIES
POWER OF REFLECTIONS
THE ART OF LIFE'S JOURNEY click on this link to read the reviews on my book.
And to view my videos of art journeys please go to My Art Videos from where you can view all 3 videos.
IF YOU ARE INTERESTED IN PURCHASING ANY OF MY ORIGINAL ART OR WOULD LIKE ONE OF MY DIGITAL WORKS DONE AS AN OIL OR ACRYLIC PAINTING OR A FILE RESIZED FOR A DUVET COVER THEN PLEASE LEAVE A MESSAGE IN THE COMMENT BOX ON ONE OF MY ARTWORKS WITH YOUR CONTACT DETAILS AND I WILL GET BACK TO YOU … THANK YOU
PLEASE NOTE: MY WORK IS EXCLUSIVE WHICH MEANS ONCE I HAVE PAINTED A DIGITAL WORK IT WILL NOT BE AVAILABLE FOR HAND PAINTING AGAIN … I ONLY DO ONE PAINTING OF EACH ART WORK HOWEVER PRINTS, POSTERS OR CANVAS REPLICAS ARE AVAILABLE FOR SALE
- Love, Peace & Abundance to all, Chris
C J Lewis's images do not belong to the public domain. All images are the copyright of the artist, © C J Lewis. All Rights Reserved. Copying, altering, displaying, distributing and/or selling any image without prior written consent from the artist is strictly prohibited. All my work is Registered & Copyright to C J Lewis.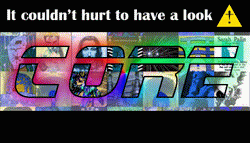 !