© 2011 Chris Armytage, Fine Art, Daylesford, Victoria, Australia.
Composite image, including my own photographic background, plus digital painting and excerpts from free stock images. If you are familiar with Monet's Les Barques, you may have already discovered a couple of small additions, including the artist himself capturing the scene at the left side of this image. …
FEATURED IN:
The Inspired Art Group, December 2011
Artists Universe, December 2011
Vavoom, January 2012
High Quality Images, Visions of Excellence 7 August 2012
Nautical, Waves of joy September 2012
Header image for Spotting Redbubble's Future Masters June 2013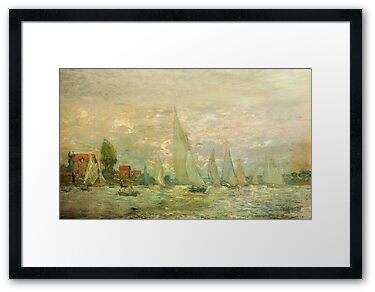 Thank you for commenting and HAPPY NEW YEAR TO ALL!