© 2011 Chris Armytage, Fine Art Photography, Daylesford, Victoria.
---
Core of my heart, my country!
Land of the Rainbow Gold,
For flood and fire and famine,
She pays us back threefold -
Over the thirsty paddocks,
Watch, after many days,
The filmy veil of greenness
That thickens as we gaze.
An opal-hearted country,
A wilful, lavish land -
All you who have not loved her,
You will not understand -
Though earth holds many splendours,
Wherever I may die,
I know to what brown country
My homing thoughts will fly.
- Dorothea Mackellar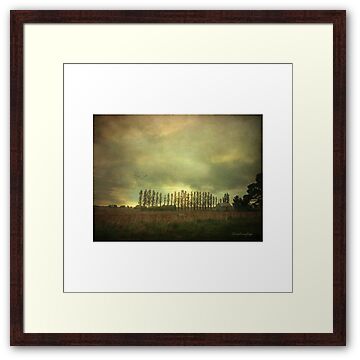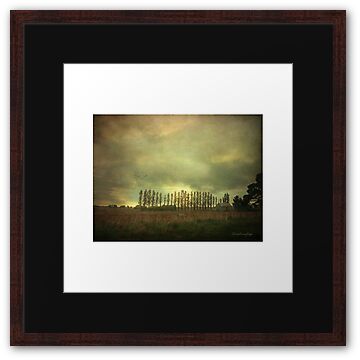 FEATURED in Representational Digital Art, 17 July 2011
FEATURED in VAVOOM, Photography, 2 August 2011
Photograph taken with a Panasonic FZ20, somewhere near Dean in Central Victoria, Australia, processed and layered with textures from my own stock photography in Photoshop CS3.