© 2010 Chris Armytage, Fine Art Photography, Daylesford
This cheeky young crow watched me while I photographed the muscovies and mallards by Daylesford Lake, refusing to leave until finally I took his photo. Then he looked me in the eye, nodded his his head and flew off … I hope I've done him justice, it was a very special moment!
Thanks so much to each and every one of you for your visit. I value your comments and will reply by visiting and commenting on your work in return.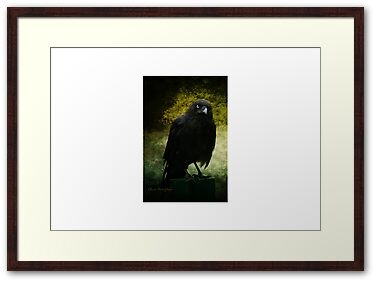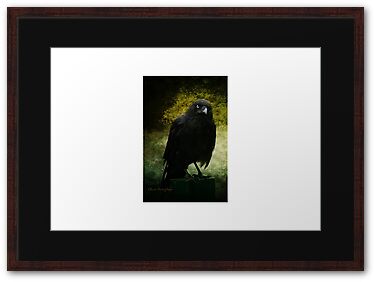 FEATURED in The World As We See It, or as we missed it, 19 February 2011
FEATURED in Representational Digital Art, 19 February 2011
FEATURED in Layered With Texture, Permanent Feature Page 27 February 2011
FEATURED in Going Green, 14 June 2011
FEATURED in High Quality Images, 20 June 20118
FEATURED in The Group, 11 July 2011
Photograph taken with a Canon EOS 450D, 55-250 zoom, hand held on full zoom. Layered with textures from my own stock photographs in Photoshop CS3.