© 2010 Chris Armytage, Fine Art Photography, Daylesford
With a bit of luck
A duck
Will come into your life.
When you are at the peak
Of your great powers
And your achievement towers
Like a smoking chimney stack.
There'll be a quack,
And right at your feet,
A little duck will stand.
She will take you by the hand
And lead you,
Like a child with no defence;
She will lead you
Into wisdom, joy and innocence.
That little duck.
We wish you luck.
– Michael Leunig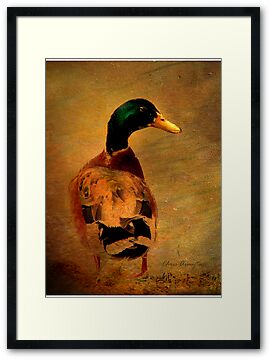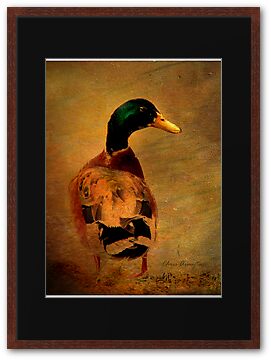 Photograph taken at Daylesford Lake in Central Victoria, Australia, with a Panasonic FZ20. Processed and layered with several textures from my own photo stock in Photoshop CS3.
FEATURED in Representational Digital Art, 18 December 2010
FEATURED in Beautiful Grunge Art, 20 December 2010
FEATURED in Inspired Images, 27 December 2010
FEATURED in Layered with Texture Permanent Feature Page 17 January 2010
FEATURED in High Quality Images, Permanent Feature Page, Monkey see, Monkey do 22 June 2011
---
If you like A duck …, you might also like Along the backwater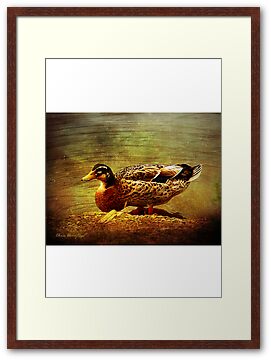 ---
Thank you so much for visiting and commenting on my work.
---