© 2010 Chris Armytage, Fine Art Photography, Daylesford
---
All along the backwater,
Through the rushes tall,
Ducks are a-dabbling,
Up tails all!
Ducks' tails, drakes' tails,
Yellow feet a-quiver,
Yellow bills all out of sight
Busy in the river!
- Ducks' Ditty – from The Wind in the Willows, by Kenneth Grahame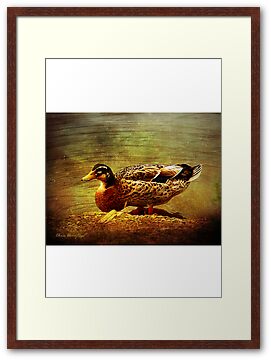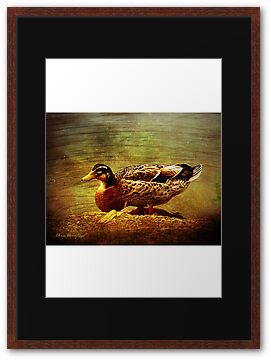 FEATURED in Beautiful Grunge Art, Permanent Feature Page 29 December 2010
FEATURED in #1 Artists of Redbubble Permanent Feature Page 25 January 2011
Photo taken with a Panasonic Lumix FZ20 at Daylesford Lake, Victoria, Australia. Processed and layered with several textures from my own photo stock in Photoshop CS3.
---
If you like Along the backwater, you might also like A duck …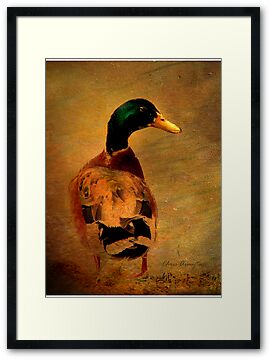 ---
Thank you so much for visiting and commenting on my work.
---